Y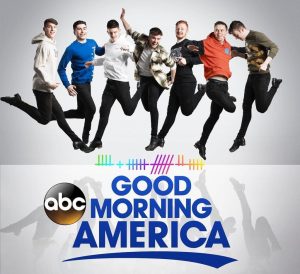 eats College Galway Class of 2020 student Dara Kelly has become an internet sensation as part of dance group "Cairde"
Dara  and his fellow Irish dancers  appeared on both This Morning with Philip & Holly and Good Morning America  live from The Cliffs of Moher to celebrate St. Patrick's Day.
Cairde have amassed nearly 2 million followers on TikTok, while their videos of Irish dances set to popular music have received nearly 25 million likes.
We wish Dara and his fellow members of Cairde the very best of luck and continued success on their very exciting journey.