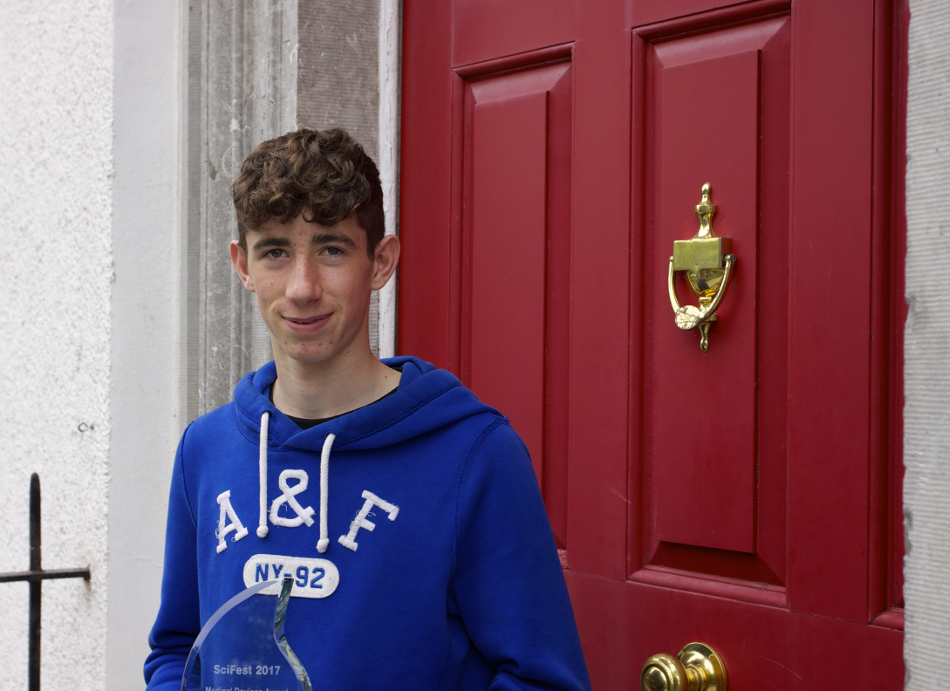 SciFest National Finals! Friday 10th November 2017
In 2016, for the fourth year running Yeats College received outstanding success at SciFest. Yeats College student Thomas Hayes received the top award in the field of biomedical science. The title of Thomas' project is The Alternative Heart Valve Design. The aim of his work is to design and develop heart valve prototypes that can be used to treat heart valve diseases. The prototypes used ideas from current designs on the market and were developed using alternative designs and assembly methods. Thomas' results were analysed and compared to international standards for heart valves.
Thomas is now in his final year of Leaving Certificate. He will travel to compete in the national final in Dublin on Friday 9th November 2017. We are very proud of Thomas and wish him the very best of luck!