Educational Ethos
The Yeats College ethos is to provide an education which will enrich the lives of all students, we create a positive learning environment which helps every student to succeed in all aspects of life.
The school and its successes have consistently grown over the decades, producing highly accomplished alumni who have gone on to build successful careers in the fields of medicine, law, education, business and science.
Parent-College Relations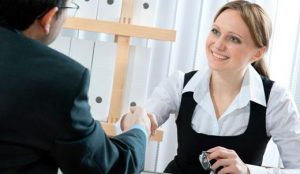 At all times, we endeavour to maintain constant contact with parents or guardians and we discuss openly any concerns parents may have. The administrative staff and College management ensure the channels of communication are always kept open. The distinctive nature of the Yeats College experience allows for increased guardianship of the student.
In addition to the monthly subject reports, parents are also welcome to meet with the Principal and teachers throughout the year. This close cooperation between parents and the College plays a vital role in the success of our students.
Our proven successful approach is constantly praised by parents and students, who in turn recommend the College highly to their families and friends. This is reflected in our enrollment of the siblings, cousins and neighbours of countless past pupils who have savoured success at Yeats College over the years.
Inspirational Teachers
The sustained success of Yeats College has much to do with the skill and dedication of the motivated, experienced and highly qualified College staff.
Over the years, our teachers have perfected a highly effective scheme of teaching designed for maximum educational success. A crucial factor in the college's success is the exhaustive and original study notes and guidance provided by the individual teachers.
Our team of teachers are not only passionate about their unique subject areas, they are also wholly committed to the task of maximising examination success.Our teachers hold a second-to-none knowledge of every aspect of their respective subject's curriculum and marking scheme. Their confidence and expertise enable the students of Yeats College to reach the pinnacle of their potential.
The teachers at Yeats College are not only exceptional educators; they are a truly inspirational group of motivators who care about each individual student. The majority of the full-time teaching staff has been with the College for over ten years and is a major component in the continued success of Yeats College.
Students of Yeats College benefit from:
A student-focused approach
Motivational and highly skilled teaching staff
Extensive teaching handouts and revision notes
Study skills seminars including stress management, well-being, concentration and listening skills, revision and memory aids and effective note taking
Student empowerment programs
Each member of the teaching staff has been carefully selected for their expertise in their chosen field, with many holding higher and Masters Degrees in their respective subject areas.